New Products
We're always in the studio hatching new ideas, check out these new products fresh out of the fire.
Shop Online Now
Image Download
Looking for high resolution images of our work to use in your promotions? Follow this link to download from Dropbox.
Wedding Bells?
Tying the knot?  You've got your best friends by your side on the happiest day of your life, get your groomsmen a set of glasses to thank them!  Each glass is handmade and as unique as each of your friends.  Mix and match a set and throw in a few beers for a good time.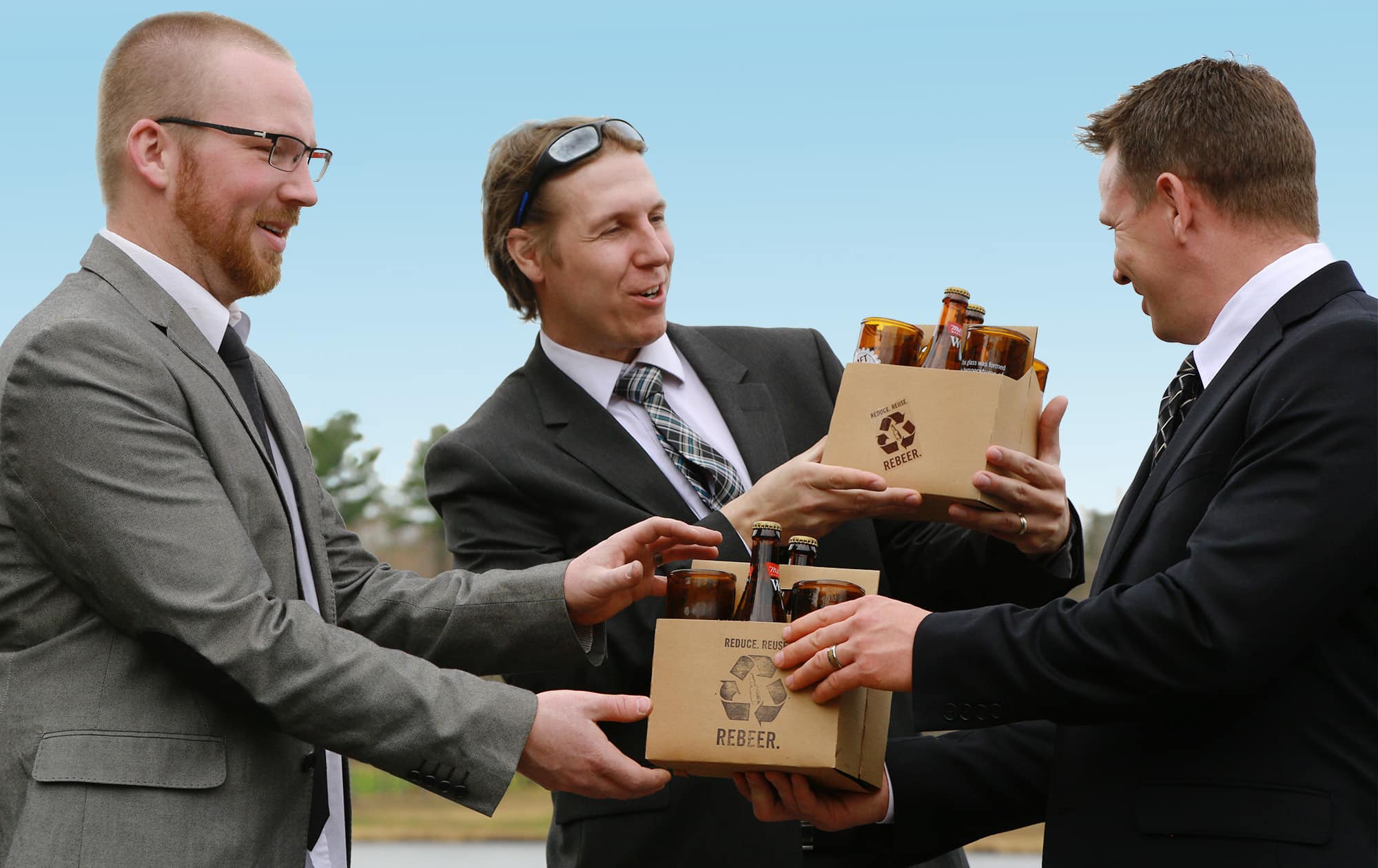 Our Studio
Artech Glassblowing Studios is a traditional glassblowing studio nestled in the Highlands of Ontario, Canada.  We produce great upcycled glass tableware and handmade barware.  We are known for our recycled beer glasses, a repurposed beer bottle that still holds a full beer!
Terry Craig and Jennifer Wanless-Craig are the designers, makers, owners and (honestly) the chief bottle washers.
Give us a holler!
Subscribe To Our Newsletter
Subscribe to our email newsletter to receive the latest on what we're up to, great new products and more.  For instance we just launched this brand new website and online shop…now that's exciting news!