We needed some images for the new website, so we gathered up our friends and family to model our glassware in action.  Try to shoot 8 unique photos in different locations with all different cast?  Yup, we did it! Check out some of the behind the scenes pics from our epic photo shoot at Pinestone Resort in Haliburton.
Pasi Posti from Positive Media captures all the action.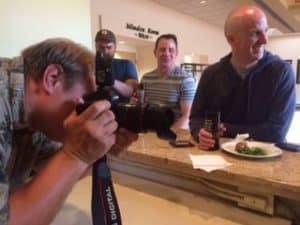 Our new beer glass holder prototype ready for action.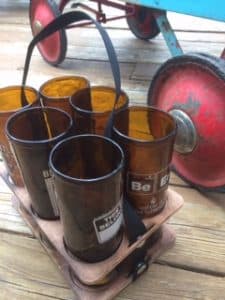 Hangin out on the deck in between shots.  Everyone was such a big help!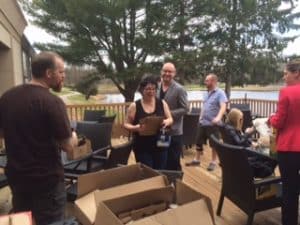 Feeling the first heat of the summer, bringing the beer wagon for the life of the party.  Too bad it was just for show…..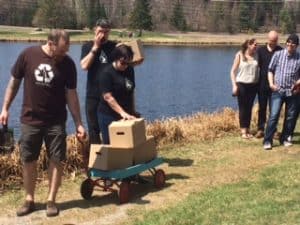 We are so thankful to all our friends, family and their children for spending the day on set with us!